Oh, there you are.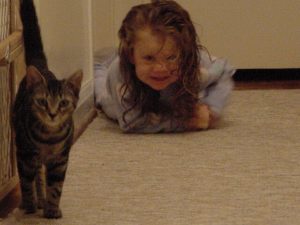 You better run Occie.
Gotcha!!!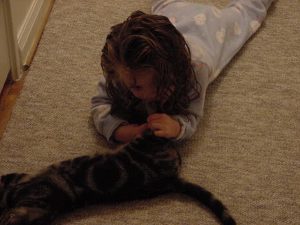 You can't out run me kitty.
Kirsten is really enjoying our new kitten. Unfortunately, Occie will not leave Kirsten alone. So often times he is being grabbed (or bit) by Kirsten. I try to separate them but they both can be too fast for me. Don't worry, I don't let them "really" hurt each other.