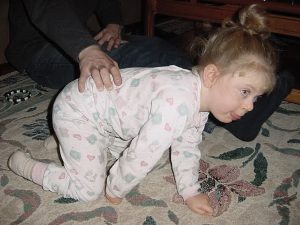 Really working hard on getting on all 4's
This is hard work.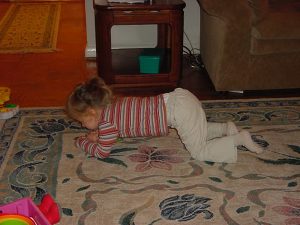 I am getting on my knees a lot more.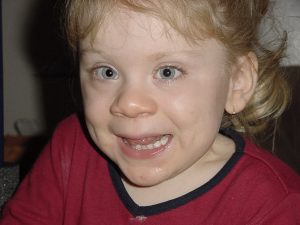 I love to SMILE!!!
Sitting Pretty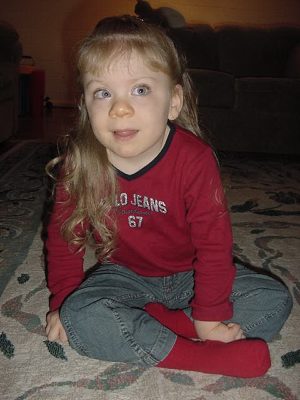 March 2004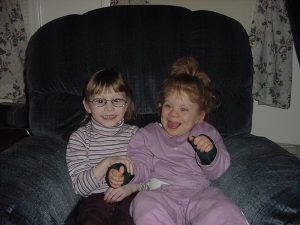 Me and my new friend Allison.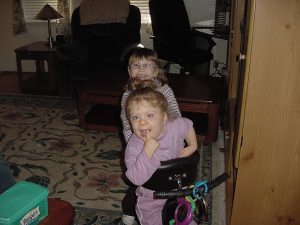 Allison likes to help me walk.
I like when Daddy throws me in the air!!!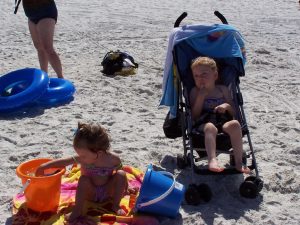 On the beach in Florida with friend Madison.
Having fun in the pool.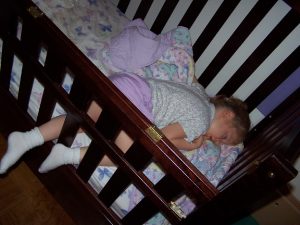 Resting peacefully.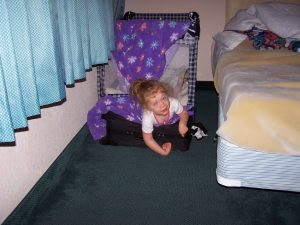 Shhhh...I am sneaking out of here!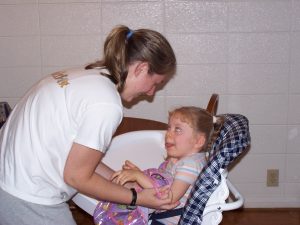 Mommy's friend, Sara trying to put my bib on!!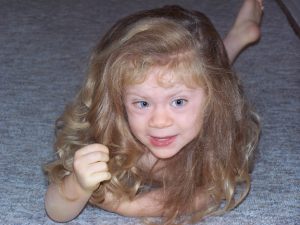 Can you say "lots of hair?"