Kirsten started therapeutic riding in May 2004. She rides a small horse or pony for 30 minute sessions. There are several benefits to horseback riding. It is becoming quite popular as a method of therapy for special need kids. The main goal is to increase strength and balance in the rider. For Kirsten, it also provides a good stretch in her thigh muscles.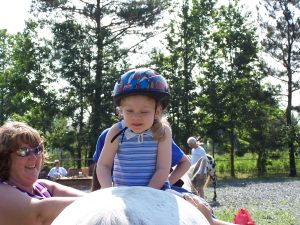 Kirsten riding backwards on Annie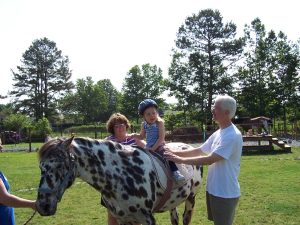 Riding my favorite horse, Breezy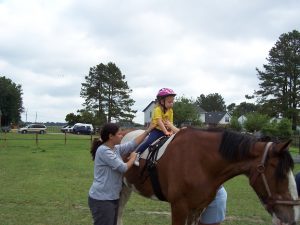 Riding a clydesdale - way too big for me.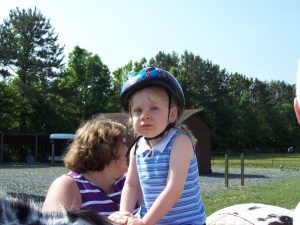 I am sitting so great.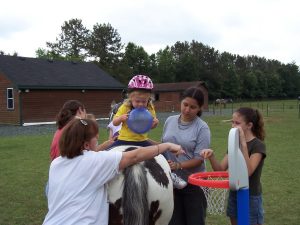 Having fun.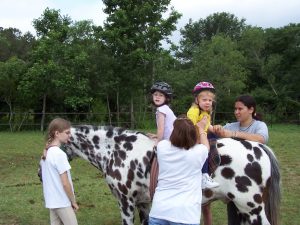 Riding Breezy with me best friend Allison.