My teacher is Ms. Sherry and her aid is Ms. Tanya. I am in a class of all girls. Their names are Alexis, Rachel, and Allison. The kids from the adjoining classroom often play with us. Andre is on the picture below. School is so much fun. (daddy was hiding outside the classroom, that is why my back is to the camera.)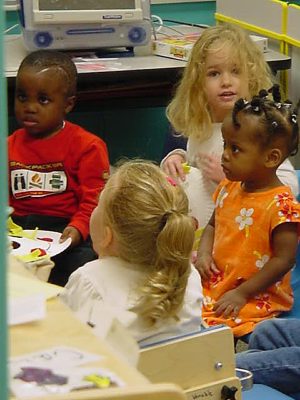 My first day in my new class.
Dancing in school!!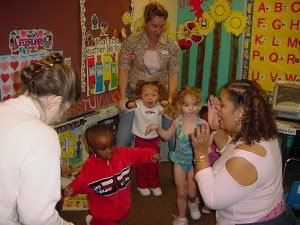 February 2004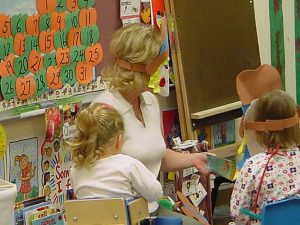 Paying close attention to my teacher, Ms. Sherry
My Friends Rachel and Andre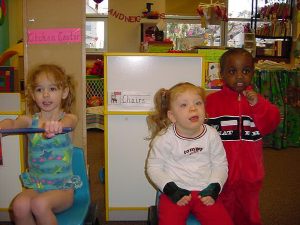 I am learning to sit in a big kid chair!
Getting into everything in my PONY!!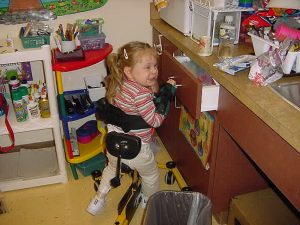 I am learning how to get around.